A little about Pedro and his past.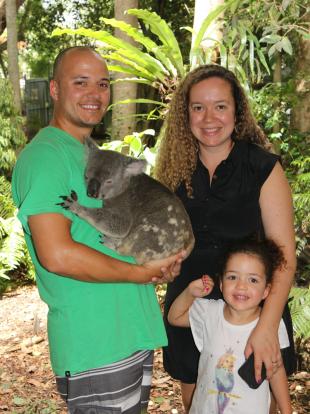 I'm a Web Architect and have run my own business based in Brisbane and Auckland since December 2011.
I started working in IT back in 1997 as support technician. Since then, this has been my career path:
♦ 1999: web design
♦ 2000: programming
♦ 2006: system analysis
♦ 2007: web developer
♦ 2009: web architect
♦ Since 2014: front-end software engineer.
I was born in São Paulo and raised in Porto Alegre (both Brazilian cities). Towards the end of 2006, I travelled to New Zealand for holiday. I fell in love with NZ, and in 2016 I became a New Zealand citizen. Unfortunately, due the housing crisis in Auckland my family and I decided to stop paying rent and decided to move to Brisbane due to house affortability. Today we live happily in our own house in the sunny Brisbane.
I have 21 years' experience in the IT industry: 9 in Brazil, 10 in New Zealand and 2 in Australia. To follow are the companies I have worked for as an employee:
♦ www.crea-rs.org.br (in Brazil)
♦ www.finda.co.nz (in NZ)
♦ www.olympic.co.nz (in NZ)
♦ www.trendsideas.com (in NZ)
♦ www.sparksinteractive.co.nz (in NZ)
♦ www.actionstep.com (in NZ)
♦ www.allianzworldwidepartners.com.au (in AU)
From October 2010 to January 2011, I've lived temporarily in Wellington to work on some NZ government websites such as beehive.govt.nz, linz.govt.nz, landonline.govt.nz and geospatial.govt.nz.
As a contractor in New Zealand (5 years), I've provided services for the following companies:
♦ www.reneenaturally.com
♦ www.honda.co.nz
♦ www.satellitemedia.co.nz
♦ www.webscope.co.nz
♦ www.waelawyer.com
♦ www.designworks.co.nz
♦ www.colensobbdo.co.nz
♦ www.youngshand.com
♦ www.gladeye.com
♦ www.vector.co.nz
♦ www.wakesul.com.br
♦ www.olympic.co.nz
♦ www.airnewzealand.co.nz
You can see my CV at Linkedin.
I'm a proud Gaúcho who loves our tea called mate (or chimarrão), and I'm crazy about my football club, Sport Club Internacional - I, myself, am a goalkeeper.
I'm married to Ligia Borges Fortes, whom I met in high school, and I'm father to the beautiful little Kiwi-Brazilian girl Lara.
And last but not least, as for music, I'm a guitar player with eclectic tastes. On my playlist you will mostly see rock, reggae, rap and Brazilian Popular Music (MPB in Portuguese).
I hope you enjoy this website, and your feedback is much appreciated.